Our Services
Probably the best service in the world
Collections and Drop offs
Just when you thought the great service you get from us couldn't get any better. Ezi-Campers now offer a customer pickup and delivery service. We can be waiting for you when you arrive at your destination and return you to the airport / train station for your trip home, with prior arrangements and an additional cost. We can make the start of your journey even easier.
Unlimited Mileage
Don't worry about the distanced of your trip. Drive to your heart's content with our unlimited mileage package which comes with all of our rentals.
Latest Updates
The Tent Box
The roof top tent, also known as the Tent Box. All you need is a car with roof bars, and we can supply and fit it for you today.
Additional drivers?
For as little as £35 per day, you can add additional drivers to your hire package to ensure everyone gets to join in on the journey.
Camper Van Hire Specialists
EZI-Campers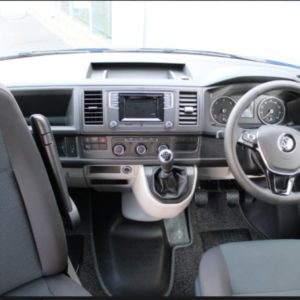 Our Story
Situated in Scotland, within the small Town of Arbroath Angus, EZI-Campers is a Camper Van Hire Specialist company that focuses on providing a luxurious and affordable service for our customers to set out on their next adventure.
Our primary focus is to share our passion for adventures, with everyone, aiming to provide a low cost, stylish and luxurious way to adventure across the country. No matter how big or small your next adventure might be, we want to help our customers create their own memories, set out on their own unique adventures and experience all that our beautiful country has to offer.
Whether you're setting out on a short camping trip, attending a festival, going on a road trip off the beaten track, touring the famous North Coast 500 or even just setting out on a secret adventure. EZI-Campers Camper Van Hire Specialists have you covered.
Make the Most of your free time
Go on Adventures, build memories and create stories
Our Vans
Ezily some of the best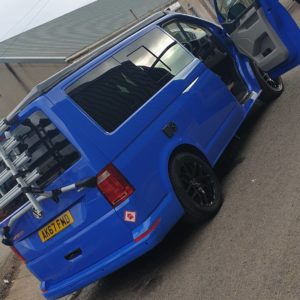 Each of our EZI-Camper Vans are finished to a high standard, as expected from a Redline conversion. We aim to ensure that our customers have the very best when they book with us. We have worked tirelessly to ensure that we are providing the best possible service we can, whilst keeping our costs inline and viable. Not only that, but to pride ourselves on simplifying the process of preparing for your next adventure.
Our pricing is fixed at a flat rate of £100 a night (3 Day hire minimum), 365 days a year, regardless of how big or little your next adventure is. Please note that all bookings require a £500 security deposit, which is fully refunded upon the return of our EZI-Camper Van(s).
Each of our EZI-Camper Van packages come with:
Fully comprehensive insurance. 
Unlimited mileage allowance.
Sleeping bags.
Camping gas.
Bike rack (Fits up to 4 bikes).
Camping chairs & accessories.
Kitchen cutlery.
We also welcome your four legged family members, so that they don't miss out on the next big adventure!
All of our EZI-Camper Vans come equipped with:
Bluetooth.
Air conditioning.
Cold water supply.
Cruise control.
DAB radio.
Fridge.
Gas Hobs.
Grill.
Reversing sensors and camera.
If you have any questions about our EZI-Camper Vans, don't hesitate to ask!
What clients say about us?
This is a brilliant VW camper, has all the modern equipment and kit, drives excellent and even great on fuel. (42 mpg) and friendly and helpful owner. Had great weekend in this van and would recommend it.
I have just handed back the keys after a 4 day hire of the van and what an adventure it was. I drove from Arbroath to skye with a few stops in between. The van is easy to drive. It's comfortable to sleep in and has a great set up. Will definitely be doing it again in the future. Thanks Ezi-campers!
We have just handed keys back this afternoon after hiring the ezi campervan from Monday to Friday to do the Inverness 500 route had a great time and was very comfortable 2 sleep in I will be recommending 2 family and friends